---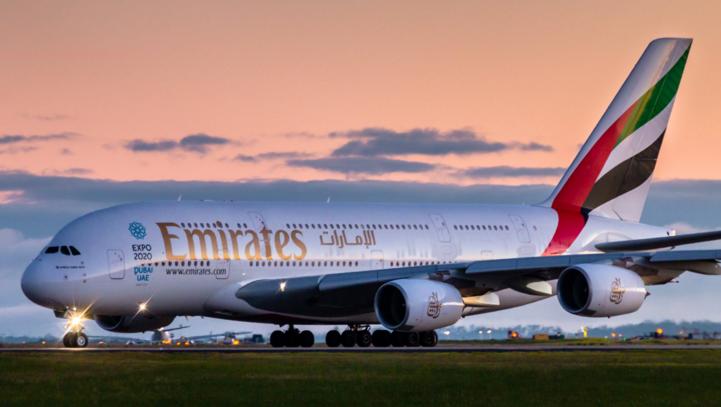 ---
---
After 10 years of flights Emirates A380 continues to boggle imagination of the travelers. Part 1
Emirates Airline Company celebrates 10 years after launching A380 airplane. From the first flight from Dubai to New York on August 1st 2008 Emirates A380 has transported more than 105 million passengers making 115000 flights and overcoming distance of 1.5 billions kilometers equal to 39000 round-the-world trips.
Emirates is the biggest operator of A380 airplane in the world that makes routes on 104 two-decked airplanes. These airplanes make flights in 49 cities of the world on 6 continents making more than 80 daily flights from Dubai the airline company's hub. In addition to the aircraft fleet of 104 units of A380 Emirates is awaiting delivery of 58 more airplanes of this type. For today Emirates performs the shortest flight of A380 on the route Dubai – Kuwait and also the longest nonstop flight on the route Dubai – Oakland. Airline Company has also increased number of regular flights in big airports of the world and demand in regional airports, including Manchester, Brisbane, Kuala Lumpur, Houston, Prague, Kuwait, Mauritius, Johannesburg and San Paulo.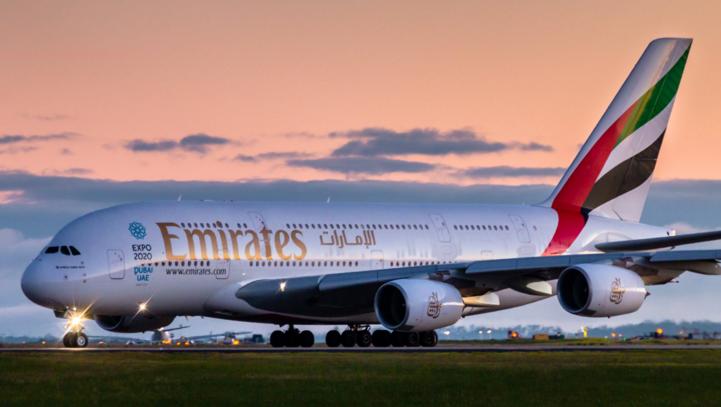 ---
The president of Emirates Tim Clark has marked that 10 wonderful years have passed since first flight of Emirates A380. Today it is one of the most familiar and admired airplanes in the world. Passengers love to travel on this airplane thanks to spacious cabins that make the flight comfortable in all classes but famous recreation zone Onboard Lounge, SPA-shower on the board and personal first class cabins have taken airline journeys to the next level. Emirates keeps trying to render customers with the best service on the board of their best-in-class airplanes and continues to introduce novelties to keep surprising Customers travelling with them.
Emirates A380 has also influenced significantly aviation industry and its high-effective delivery system offering job for thousands of skilled labor and significant economical advantages to the countries where A380 production facilities are located. These airplanes stimulate tourism and trade in the cities where these airplanes make flights increasing further passenger turnover and demand. Emirates hope that A380 will continue to play significant role in the economy and in the social life of the directions where the flights are made.