---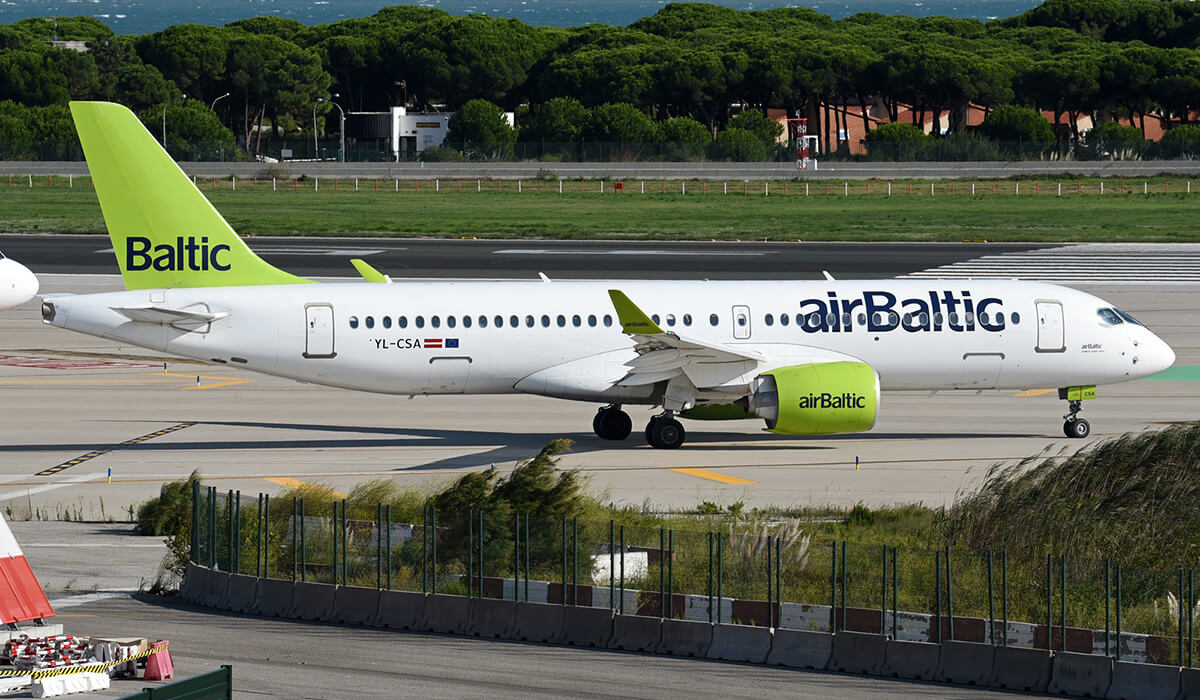 ---
---
AirBaltic received 27th airplane Airbus A220-300
Latvian airline company airBaltic on June 27th received 27th airplane Airbus A220-300 with register number YL-ABA. It is second out of seven airplanes Airbus A220-300 that airline company plans to receive this year.
Totally airBaltic ordered 50 airplanes Airbus A220-300 but kept opportunity to acquire 30 airplanes more of this type.
From 2016 when airBaltic began to use Airbus A220-300 airline company has transported on them more then 6170000 passengers. Most passengers traveled to such destinations as Amsterdam, Paris, London and Moscow. Generally, airline company airBaltic has made with the airplanes Airbus A220-300 more than 65000 flights and flew more than 160000 hours.
---
From May 2020 airBaltic makes flights only with the airplane Airbus A220-300. Such decision simplifies maintenance of aviation fleet and also provides additional advantages thanks to airplanes' efficiency, airline company marks.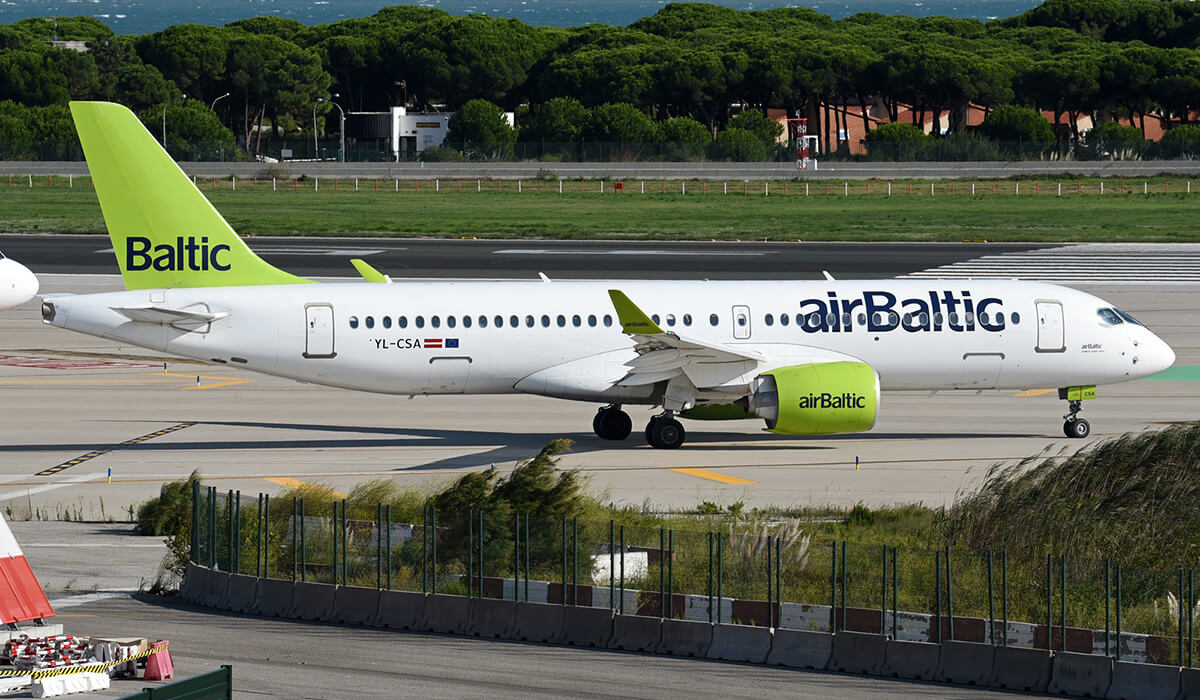 Efficiency of the Airbus A220-300 exceeded expectations of the airline company – airplanes demonstrated perfect total performance, presented economy and comfort both for passengers and employees. New airplane provides the crew and passengers comfortable conditions during the flight – wider seats, big windows, more space for hand luggage, improved conveniences and many other moments, – airline company's representatives inform.
Airbus A220-300 are equipped with high-quality filtration system with the high-efficient particulate filtration (HEPA) that provides better filtration level among accessible for air recirculation in the airplanes' cabins beginning with the moment when passengers board, during the flight and finishing with getting off the airplane. The air in the airplanes' cabin is carefully controlled and recirculated so often in order to provide full air replacement per 20-30 times in one hour.
Besides, new airplanes are much quitter – the level of the noise that they make is four times lower. At the same time, it is the friendliest from commercial point of view airplane as Airbus A220-300 is first airplane the declaration of life cycle influence of which on the environment is absolutely transparent that helps to reduce emissions of CO2 and NOX by 20% and 50% correspondingly.