---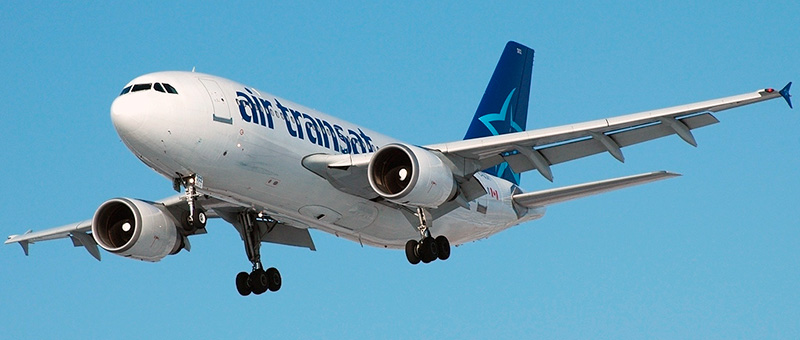 ---
---
Airbus A310-300 Air Transat. Photos and description of the plane
"Air Transat" operates 7 aircrafts Airbus A310-300. At the beginning of 1992 Airbus Industry has announced about work over the airplane A310-300 for use on the routes of longer distance than airplane A310-200.
Officially work over the airplane began in March 1983 after the start of deliveries of the airplanes A310-200. The main difference of the airplane Airbus A310-300 from the initial model is additional fuel tank of 6100 liters capacity, horizontal tail and use of automated system of fuel transfer in order to keep optimal balance of the airplane during the flight. On the wing tips small arrow-type airfoils have been installed that later were installed on the airplane A310-200 as well.
First flight of the experimental airplane Airbus A310-300 with the engines Pratt & Whitney JT9D-7R4 took place on July 8th 1985 but first flight with the engines General Electric CF6-80C2 – on September 1985.
---
More about age of the each airplane:
Airbus A310-300 +
---
Photo Airbus A310-300 Air Transat. High quality fotos
---
Usefull information about "Air Transat"
---