---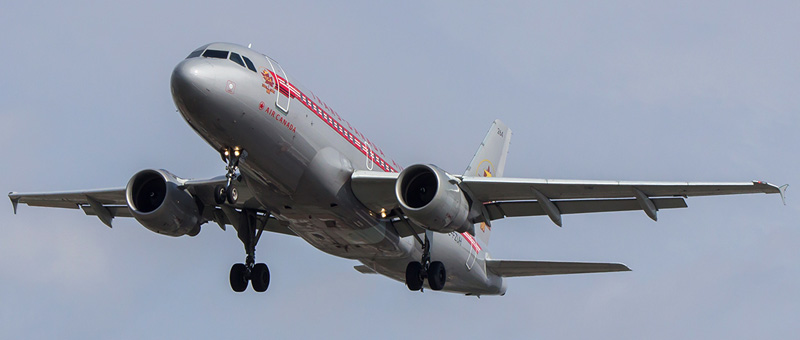 ---
---
Airbus A319-100 Air Canada. Photos and description of the plane
"Air Canada" operates 13 planes Airbus A319-100. Airbus A 319 represents aviation transport unit with narrow body.
Airplanes of this type are usually used to serve medium-range flights. Externally and in physical characteristics Airbus A319 has a lot in common with Airbus A320. However, in this case the body is a little shorter as inside because inside the aircraft there are two rows of seats less than usually. For the first time Airbus A319 has got off the ground summer 1995.
Active use of such typical passenger airplanes on commercial use began on spring 1996.
---
The first official ordering customer became Swiss airline company Swiss Air. The first flight of experimental airplane Airbus A319-100 took place on August 25th 1995. At the end of March 1996 was finished certification and in April first flight A319 was delivered to Swiss Air.
More about age of the each airplane:
Airbus A319-100 +
---
Photo Airbus A319 Air Canada. High quality fotos
---
Usefull information about "Air Canada"
---