---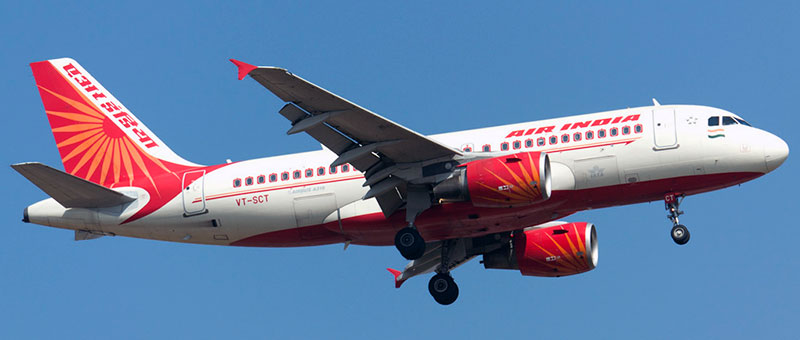 ---
---
Airbus A319-100 Air India. Photos and description of the plane
Airbus A319 is manufactures in 4 modifications: A319-110, A319-130, A319-LR andA319-ACJ.
Modification 110 is the base modification. This Airbus airplane is equipped with engine CFM56. version 130 was elaborated on the base of core model. In this modification are used engines AeroEngines V2500.
The most unique modification is considered Airbus A319-LR. Namely in this modification are used fuel tanks that allow increasing flying range up to 8 thousand kilometers.
---
Business aviation category is presented with model ACJ (Airbus Corporate Jet). Cabin of this airplane has increased comfort level. It is equipped with gymnasium, shower room and meeting room. ACJ may accommodate from 10 to 50 passengers. In case of VIP-models disassembly cabin may be increased up to 100 passenger seats. Flying range of Airbus A319-ACJ reaches 12 thousand kilometers.
---
Photo Airbus A319-100 Air India. High quality fotos
---
Usefull information about "Air India"
---