---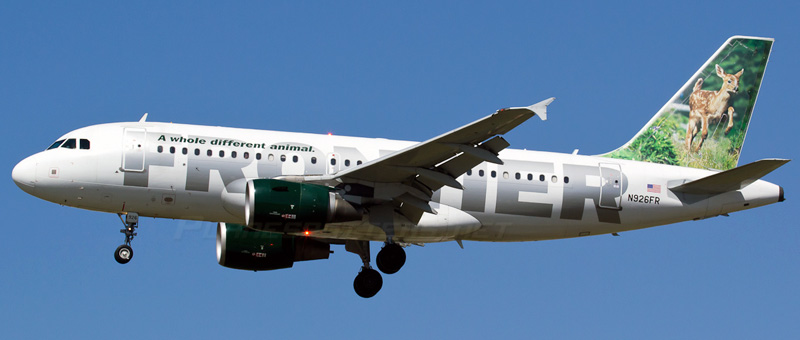 ---
---
Airbus A319-100 Frontier Airlines. Photos and description of the plane
"Frontier Airlines" operates 9 aircrafts Airbus A319-100. Airbus A319 is medium-range passenger airplane constructed by West European company Airbus.
Airbus Industry started preliminary researches of 120-seats variant of A320 airplane with shortened body. It supposed removal of seven rows of seats about which told A320 M-7 designation. Later the airplane got designation A319.
Airbus A319 is a very popular airplane among airline companies.
---
Characteristics of Airbus A319 allow it to successfully compete with old versions of the airplanes Boeing 737-300 and Boeing 737-700.
For 15 years of construction of this modification almost 1300 units of Airbus A319 have been ordered. Airbus A319 is used by such low cost airline companies as EasyJet, Germanwings, Air Berlin, WindJet, Brussels Airlines and other.
More about age of the each airplane:
Airbus A319-100 +
---
Photo Airbus A319-100 Frontier Airlines. High quality fotos
---
Useful information about "Frontier Airlines"
---