---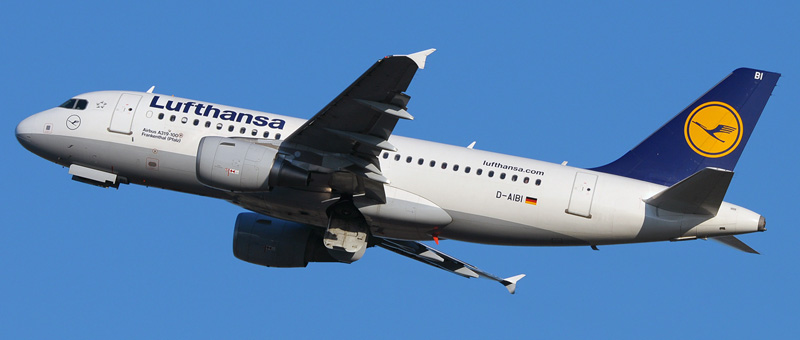 ---
---
Airbus A319-100 Lufthansa. Photos and description of the plane
"Lufthansa" operates 30 aircrafts Airbus A319-100. A 319-100 is standard passenger version with flying range up to 6850 kilometers.
Airbus A319 is narrow-bodied aircraft for medium-haul routes created by aviation company Airbus S.A.S. Airbus A319 is modification of Airbus A320 with shortened body as result of decreasing the number of passenger seats by two rows. First flight of experimental aircraft A319 took place on August 1995. Commercial use of the airplane began in April 1996.
Airbus A319 is the widest (3.95 meters) among narrow-bodied airplanes in its segment.
---
More about age of the each airplane:
Airbus A319-100 +
---
Photo Airbus A319-100 Lufthansa. High quality fotos
---
Usefull information about "Lufthansa"
---