---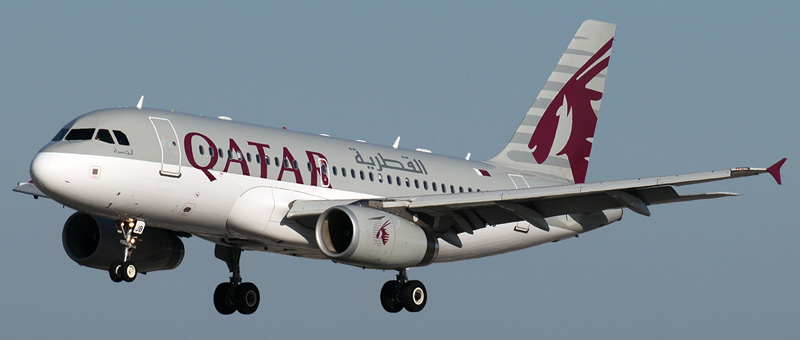 ---
---
Airbus A319-100 Qatar Airways. Photos and description of the plane
"Qatar Airways" operates 2 aircrafts Airbus A319-100. Airbus A319-100 is standard passenger version with flying range 6850 kilometers.
In 1990 Airbus Industrie has started preliminary researches of 120-seats variant of airplane A320 with shortened body. It assumed to withdraw seven rows of seats that is why this airplane had code designation A320 M-7. Later the airplane got designation A319.
Officially program of Airbus A319-100 construction program began in May 1992. Construction itself
began in June 1993 after consortium became absolutely sure of reliable market for A319 airplane on which the main competitors were American airplanes Boeing 737-300 and 737-500 and McDonald Douglas MD-97. The first ordering customer of Airbus A319-100 became Swiss airline company Swissair.
---
More about age of the each airplane:
Airbus A319-100 +
---
Photo Airbus A319-100 Qatar Airways. High quality fotos
---
Usefull information about "Qatar Airways"
---