---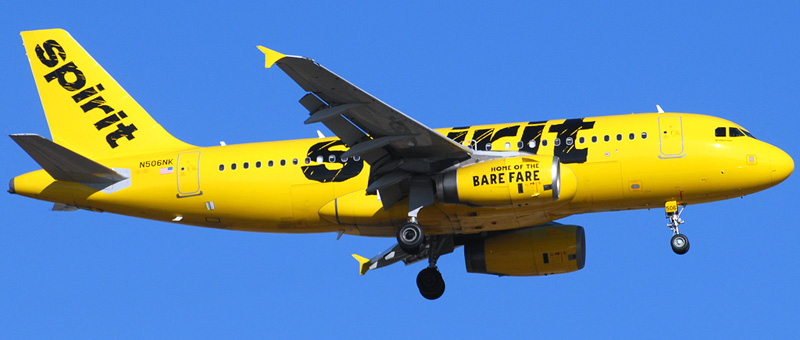 ---
---
Airbus A319-100 Spirit Airlines. Photos and description of the plane
"Spirit Airlines" operates 31 aircraft Airbus A319-100. Airbus A319 is one of the models from Airbus A320 family shortened by 3.73 meters as compared to A320.
Number of emergency exits is reduced to 6. Flying range is increased due to less number of passenger seats. Airbus A319 is manufactured since 1995 and is very popular among low-cost airline companies.
On the base of Airbus A319-100 have been constructed versions with increased fuel tanks and BIP-version of the airplane.
---
At present moment have been constructed and delivered more than 1500 units of Airbus A319-100.
More about age of the each airplane:
Airbus A319-100 +
---
Photo Airbus A319-100 Frontier Airlines. High quality fotos
---
Useful information about "Spirit Airlines"
---