---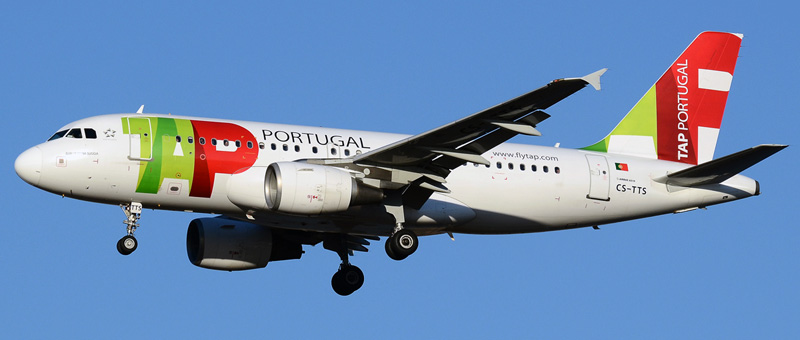 ---
---
Airbus A319-100 TAP Portugal. Photos and description of the plane
"TAP Portugal" operates 21 aircraft Airbus A319-100. Airbus A319 is the younger brother of A320. Of course it is not as small as Airbus A318 is it is only 2.5 meters shorter.
For the first time Airbus A319 was presented on the Paris air show in 1993 where it hasn't impressed public at all because it hasn't differed with anything except dimensions from airplane A320 that was working on the lines for 5 years already. But airline companies, on the contrary, were glad to have such short-haul airplane as it was more fuel-efficient than Airbus A320 but still quite capacious.
It is namely the case where there is no connection between weight-lifting ability and flying range that usually exists when bigger airplanes as a rule fly on longer distances.
---
More about age of the each airplane:
Airbus A319-100 +
---
Photo Airbus A319-100 TAP Portugal. High quality fotos
---
Useful information about "TAP Portugal"
---