---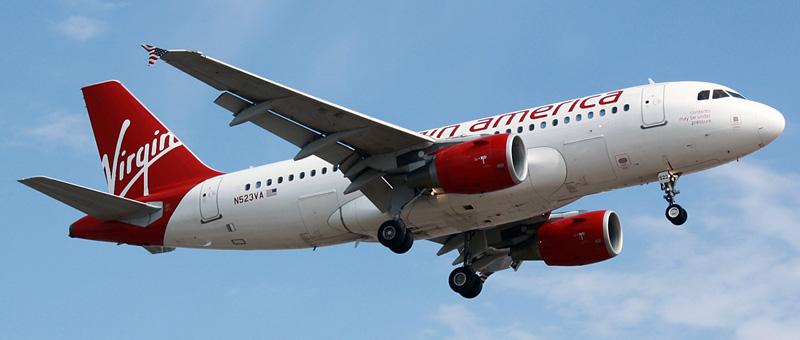 ---
---
Airbus A319-100 Virgin America. Photos and description of the plane
"Virgin America" operates 10 aircrafts Airbus A319-100. In order to fully satisfy requirements of the ordering customers modification of the airplane A319 with V2500 airplane is constructed.
In this regard airplanes equipped with engines CFM56 have got designation A319-100 but airplanes with engines V2500 – designation A319-130.
Three main modifications of A319 are distinguished:
---
Airbus A319-100 represents standard version of passenger airplanes composition. Maximal flying range is 6850 kilometers.
Airbus A319-LR is improved version of the airplane A319 that has several additional fuel tanks and flying range increased up to 8300 kilometers.
Airbus A319-ACJ is business class airplane intended for transportation of 39 passengers. Maximal flying range is 12 thousand kilometers.
More about age of the each airplane:
Airbus A319-100 +
---
Photo Airbus A319-100 Virgin America. High quality fotos
---
Usefull information about "Virgin America"
---