---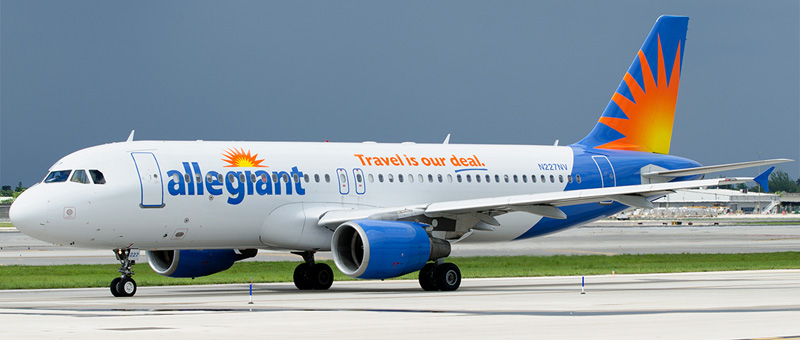 ---
---
Airbus A320-200 Allegiant Air. Photos and description of the plane
"Allegiant Air" operates 55 aircrafts Airbus A320-200. In the beginning of the 1980's consortium Airbus Industries has finished researches of narrow-bodied airplanes under codenames SA1, SA2 and SA3 in the frame of JET project.
After their results they preferred first two variants – SA1 (for 130-140 seats) and SA2 (for 150-160 seats). Later passenger capacity of both projects that got designations A320-100 and A320-200 correspondingly have equaled to 150 but they differed only with flying range and payload weight.
All 3 modifications (A320-110, A320-210 and A320-230) have some identical technical characteristics (wingspan – 34,09 meters, length of the airplane – 37,5 meters, height of the airplane – 11,76 meters, number of passengers in two classes – 150 persons, maximum number of passengers – 179), differing just in flying range that for A320-110 is 4900 kilometers, for A320-210 – 5180 kilometers and A320-230 – 5370 kilometers.
---
More about age of the each airplane:
Airbus A320-200 +
---
Photo Airbus A320-200 Allegiant Air. High quality fotos
---
Usefull information about "Allegiant Air"
---