---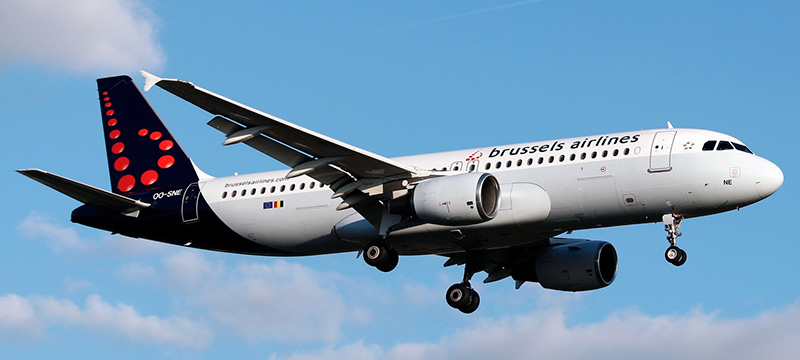 ---
---
Airbus A320-200 Brussels Airlines. Photos and description of the plane
"Brussels Airlines" operates 16 aircrafts Airbus A320-200. Airbus A320 is the first airplane in the world on which fly-by-wire system was installed. Control of surfaces wasn't made directly from the wheel but by reading data from the handles installed on each side of the cabin and than pulse transmission to the hydraulic drives.
As compared to other wide-body airplanes constructed by the company it was first narrow-body airplane.
For initial deliveries two modifications have been constructed: A320-100 and A320-200 with passenger capacity 130 and 150 passengers correspondingly. Later passenger capacity of both airplanes became the same – 150.
---
First flight Airbus A320 has made in February 1987.
More about age of the each airplane:
Airbus A320-200 +
---
Photo Airbus A320-200 Brussels Airlines. High quality fotos
---
Usefull information about "Brussels Airlines"
---