---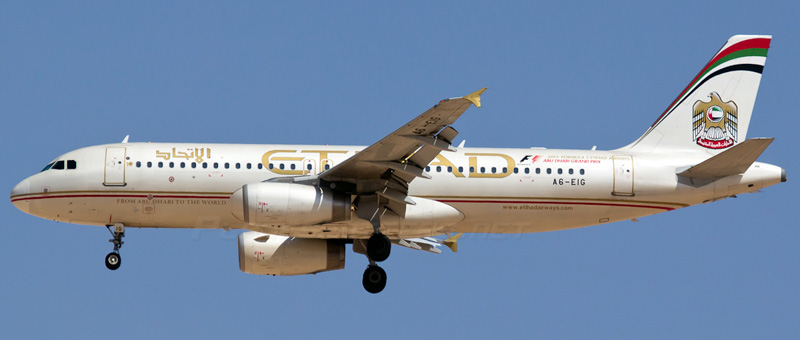 ---
---
Airbus A320-200 Etihad Airways. Photos and description of the plane
"Etihad Airways" operates 22 aircrafts Airbus A320-200. European airplane Airbus A320-200 has deserved special attention thanks to its' differences from similar models.
Advanced peculiarity of Airbus A320 according to criteria of 1980's was fly-by-wire system and flight deck.
The biggest part of the dashboard in the deck take six cathode screens that display information about current airplane position.
---
Such screens replace mechanical pointer instruments. Also standard control wheels have been changed. They were replaced with side handles – side-sticks. They are located on the decks' each side in such a way that crew chief that is seating on the left side has the handle on the left but second pilot that is seating on the right side the handle is located on the right correspondingly.
More about age of the each airplane:
Airbus A320-200 +
---
Photo Airbus A320-200 Etihad Airways. High quality fotos
---
Usefull information about "Etihad Airways"
---