---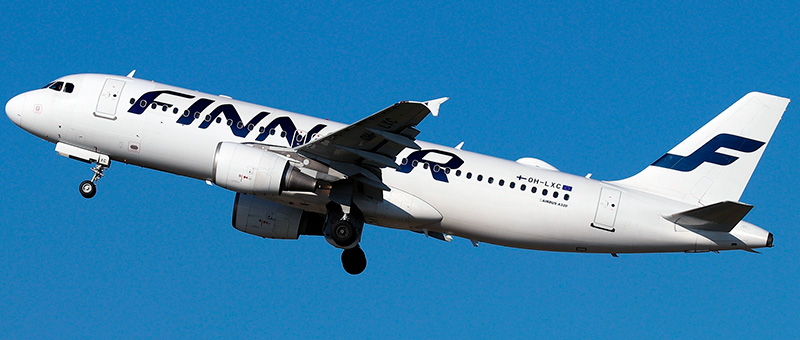 ---
---
Airbus A320-200 Finnair. Photos and description of the plane
Program on Airbus A320 production was launched in March 1984.
First flight aircraft A320 made on February 22nd 1987. On this airplane were used engines CFM International CFM56-5A1. After going through flying tests on February 26th 1988 was received JAA certificate (Joint Aviation Authorities) and airplane began to be delivered to Air France. But first ordering customer from USA became Northwest Airlines.
Initial version A320-100 was constructed in small quantities but then was launched improved version Airbus A320-200. Improvements mainly concerned increase of the volume of the fuel tanks. Final certification A320-200 went in November 1998. Since then Airbus A320-200 grown in entire family of medium-range airplanes of Airbus S.A.S consortium, on its base were produced the following models: A318, A319 and A321.
---
---
Photo Airbus A320-200 Finnair. High quality fotos
---
Usefull information about "Finnair"
---