---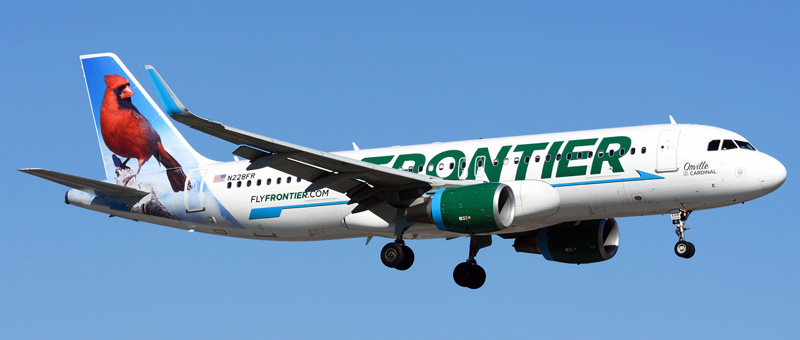 ---
---
Airbus A320-200 Frontier Airlines. Photos and description of the plane
"Frontier Airlines" operates 21 aircraft Airbus A320-200. Advantage of short-haul Airbus airplanes is that by creating them as competitors of Boeing 737, Airbus engineers have taken into account all disadvantages of Boeing airplanes they had in the beginning of 1980's when program of Airbus A320 was launched.
Deliveries of airplanes Airbus A320 began in 1988. The first ordering customer was Air France.
First serial airplanes had full index Airbus A320-100. However, 100 series have been constructed in small quantity. Literally in 6 months these airplanes have been replaced with airplanes of A320-200 index that became the main product of Airbus company. Airbus A320-100 and A320-200 differed from each other in maximal take-off weight, flying range and winglets presence (in case of Airbus A320-200).
---
More about age of the each airplane:
Airbus A320-200 +
---
Photo Airbus A320-200 Frontier Airlines. High quality fotos
---
Useful information about "Frontier Airlines"
---