---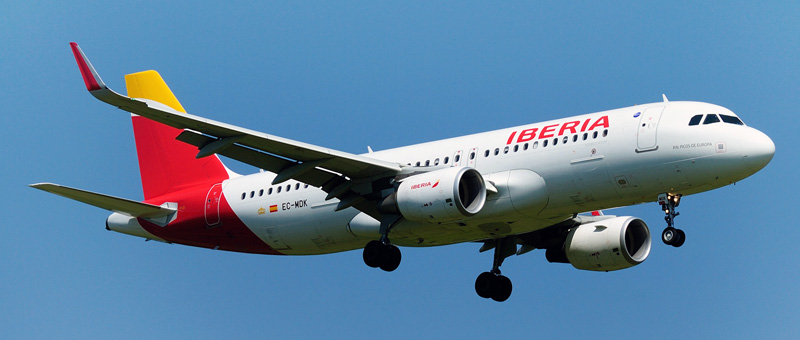 ---
---
Airbus A320-200 Iberia. Photos and description of the plane
"Iberia" operates 16 aircrafts Airbus A320-200. Airbus A320 was planned to be created of the same sizes as competitive model it was more modern and perfect both in terms of saving and presence of opportunity of different passenger capacity.
Capacity of the cargo of the lower deck was also increased as well as access doors for loading. With 840 kilometers an hour Airbus A320 may cover distances up to 4900 kilometers.
For the first time Airbus A320 has taken off the ground on February 22nd 1987 and was introduced into service in 1988. This model is constructed and modernized very actively today.
---
For beginning of 2016 during entire period of Airbus A320 production have been constructed about 7 thousands models and the number of ordered airplanes exceeds dozens of thousands.
Airbus A320 became the base for constructing other models as well.
More about age of the each airplane:
Airbus A320-200 +
---
Photo Airbus A320-200 Iberia. High quality fotos
---
Useful information about "Iberia"
---