---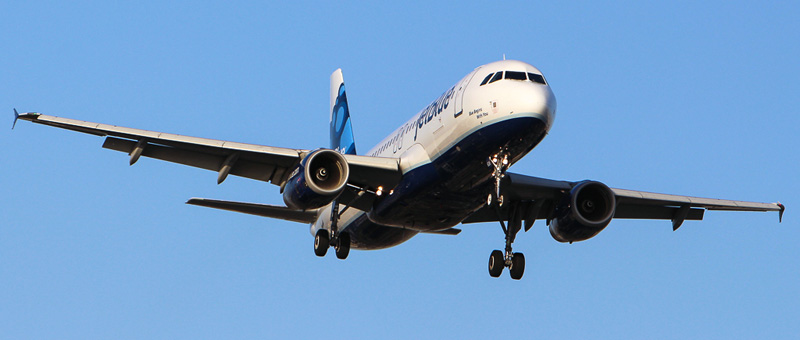 ---
---
Airbus A320-200 JetBlue. Photos and description of the plane
"JetBlue" operates 130 aircrafts Airbus A320-200. Wide body of the Airbus A320 allows to accommodate in one row from 4 to 6 seats depending on the width of the seats and to make in the cabin of the airplane quite wide aisle.
The airplane accommodates 150 passengers in two class cabin and up to 180 passengers in one class cabin. The cabin of Airbus A320 with good reason is considered one of the most comfortable aircrafts of this category in the world. Besides, the space above the passengers' heads is increased significantly that allow having big overhead storage bins for hand luggage.
Airbus A320 is equipped with big passenger and service doors. The noise that comes from the airplane is reduced significantly.
---
More about age of the each airplane:
Airbus A320-200 +
---
Photo Airbus A320-200 JetBlue. High quality fotos
---
Usefull information about "JetBlue"
---