---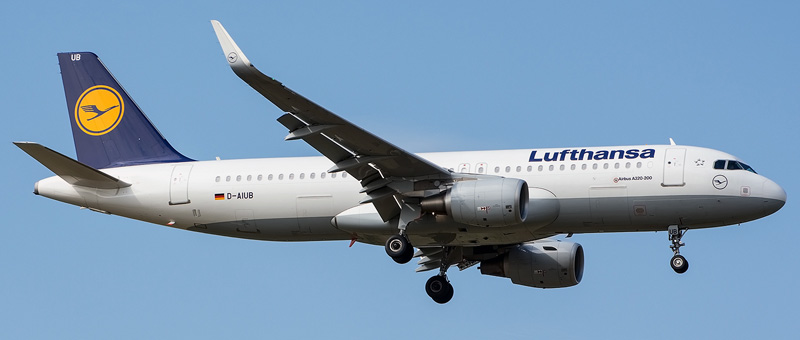 ---
---
Airbus A320-200 Lufthansa. Photos and description of the plane
"Lufthansa" operates 73 aircrafts Airbus A320-200. Officially program of creation A320 airplane began in March 1984.
First version of Airbus A320-100 was constructed just in quantity of 21 units. Almost at once the main modification of the airplane became equipped with additional fuel tanks Airbus A320-200. Models A320-100and A320-200 differ also in passenger capacity – 130 and 150 passengers correspondingly. Later passenger capacity of both aircrafts became 150.
Later on A320 vases have been created elongated Airbus A321 and also shortened Airbus A318 and Airbus A319.
---
First experimental flight Airbus A320 made on February 22nd 1987. In the end of February 1988 the airplane was certified in Europe but in December in USA. In March 1988 Air France has got its first airplane.
More about age of the each airplane:
Airbus A320-200 +
---
Photo Airbus A320-200 Lufthansa. High quality fotos
---
Usefull information about "Lufthansa"
---