---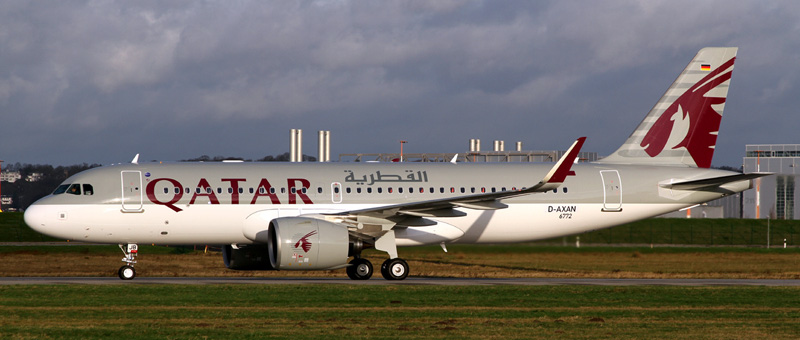 ---
---
Airbus A320-200 Neo Qatar Airways. Photos and description of the plane
"Qatar Airways" operates Airbus A320-200 Neo. The year of the first flight of Airbus A320 Neo is 2014.
Airbus A320 Neo (New Engine Option) is the program for creation of new generation of airplanes from Airbus A320 family by replacing the engines. By means of installation of new more cost-effective engines is planned to improve significantly economical characteristics, flying range and weight-lift ability of the aircrafts. At the customer's discretion will be offered 2 variants of advanced engines – European CFM International LEAP-X or American Pratt & Whitney PW1400G/PW1500G.
Except installation of new engines Airbus A320neo will also get modified wing with bigger winglets. It is planned to construct in new configuration three basic models of the family of medium-range Airbus airplanes : A319, A320 and A321.
---
More about age of the each airplane:
---
Photo Airbus A320-200 Neo Qatar Airways. High quality fotos
---
Usefull information about "Qatar Airways"
---