---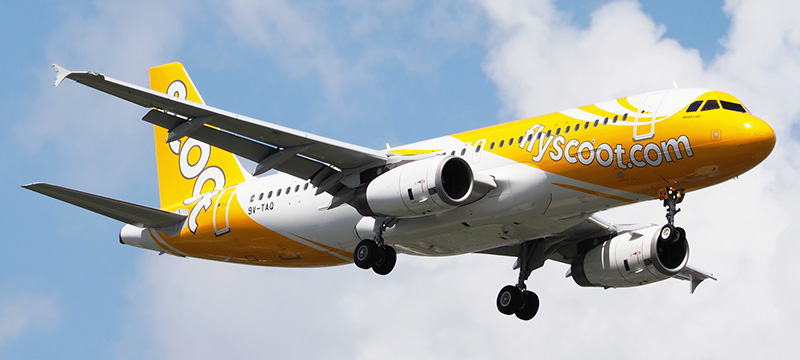 ---
---
Airbus A320-200 Scoot Airlines. Photos and description of the plane
"Scoot Airlines" operates 28 aircrafts Airbus A320-200. In the middle of 1980's first airplane of narrow-body family has rolled off the production line of Airbus Industries.
This airplane was created for airline of medium and short-haul.
Airbus A320 represents two-engine low-winged aircraft with arrowhead wings, single-fin vertical tail, with turbo-jet engines located under the wing.
---
Today Airbus A320 is in great demand among airline companies.
For the first time Airbus A320 took off the ground on February 22nd 1987. In 1988 and it was introduced into service. Today this airplane is constructed and modernized very actively.
For beginning of 2016 during entire production period about 7 thousands models have been constructed but the number of ordered airplanes exceeds tens thousands.
More about age of the each airplane:
Airbus A320-200 +
---
Photo Airbus A320-200 Scoot Airlines. High quality fotos
---
Usefull information about "Scoot Airlines"
---