---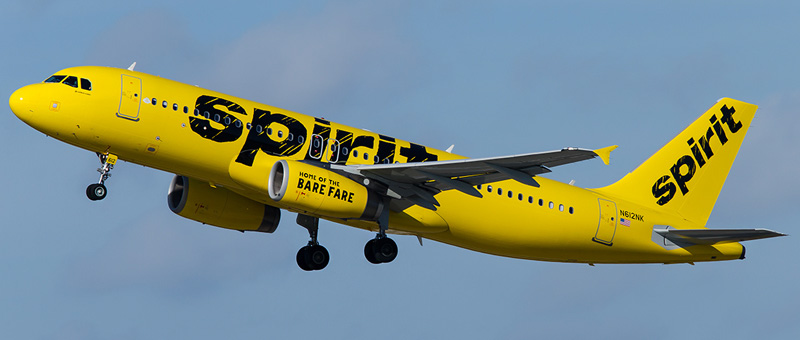 ---
---
Airbus A320-200 Spirit Airlines. Photos and description of the plane
"Spirit Airlines" operates 60 aircrafts Airbus A320-200. 150-seat Airbus A320 appeared to be the most sold airplane of Airbus Industrie during entire history of the company.
Two persons (pilots) are needed to control the flight of Airbus A320-200. Standard number of passenger seats in the airplane is 138. Maximal number of the seats is 179.
Airplane Airbus A320 is very popular among European airline companies. These airplanes are operated both by big and low-cost airline companies, including Air Lingus (Ireland), Air Berlin (Germany), Wizz Air (Hungary), S7 (Russia), Air Asia (Malaysia), AviaNova (Russia) and many other.
---
About 2,5 thousands of Airbus A320 have been sold in entire world.
More about age of the each airplane:
Airbus A320-200 +
---
Photo Airbus A320-200 Frontier Airlines. High quality fotos
---
Useful information about "Spirit Airlines"
---