---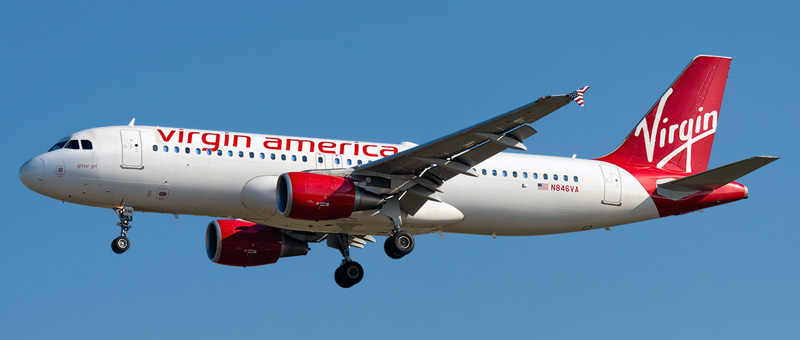 ---
---
Airbus A320-200 Virgin America. Photos and description of the plane
"Virgin America" operates 53 aircrafts Airbus A320-200. Airbus A320 is short and medium-haul airplane.
Flying range of Airbus A320 is 6150 kilometers. In construction of the airplane are widely used innovative light-weighted composites that reduce the airplane's weight.
Wings of A320 have optimized design. Airbus A320 is the first airplane in civil aeronautics in which fly by wire system is used. This system provides stability in the air, increases evenness of the flight, undertakes many control functions reducing load on the pilot significantly.
---
More about age of the each airplane:
Airbus A320-200 +
---
Photo Airbus A320-200 Virgin America. High quality fotos
---
Usefull information about "Virgin America"
---