---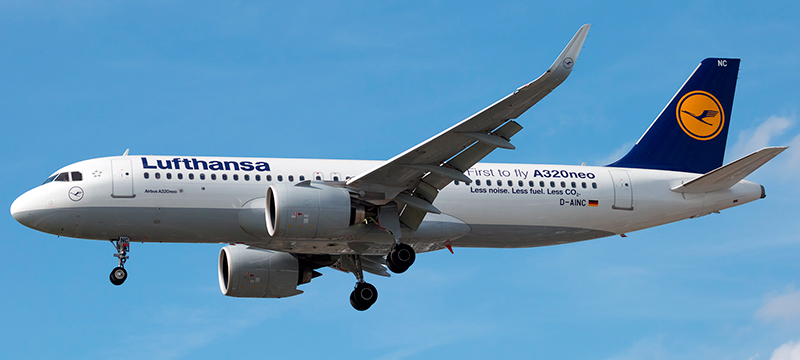 ---
---
Airbus A320-200Neo Lufthansa. Photos and description of the plane
"Lufthansa" operates Airbus A320-200neo. Program of deep modernization of the family of medium-haul airplanes A320Neo (New Engine Option) was launched by European company Airbus in 2011 and was met with big enthusiasm.
As to the end of July 2012 27 companies have ordered 1429 airplanes of A320Neo family.
The main differences of the Airbus A320Neo are – new engines and presence of wing tips of sharklets type that in summary should reduce by 15% fuel consumption (at the same time sme other systems are modernized but the wing requires strengthening).
---
The main contribution to fuel economy provide engines with increased bypass ratio that is reached owing to increase of turbofan's diameter and as result the thrust that gives the cold loop of the engine.
While the diameter of the engines' fan of the classic Airbus A320 (now they are cold CEO – Classic Engine Option) is 68 inches (1,73 meters) in the Airbus A320Neo it is increased up to 81 inches (2,06 meters).
More about age of the each airplane:
---
Photo Airbus A320-200neo Lufthansa. High quality fotos
---
Usefull information about "Lufthansa"
---