---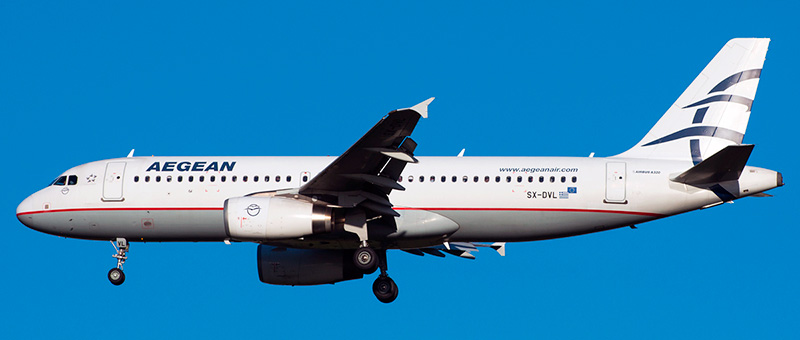 ---
---
Airbus A320 Aegean Airlines. Photos and description of the plane
Airbus A320 was developed namely as main competitor of the most popular airplane of 1980's Boeing 727 and other popular models of this company.
It was planned to create airplane of the same dimensions as competitive model but more up-to-date and ideal both economically and possibility of different passenger capacity.
European airplane Airbus A320 has deserved special attention thanks to several distinctions from similar models.
---
Advanced peculiarity of Airbus A320 according to criteria of 1980's was fly-by-wire (FBW) system and the pilots' deck.
---
Photo Airbus A320 Aegean Airlines. High quality fotos
---
Usefull information about "Aegean Airlines"
---