---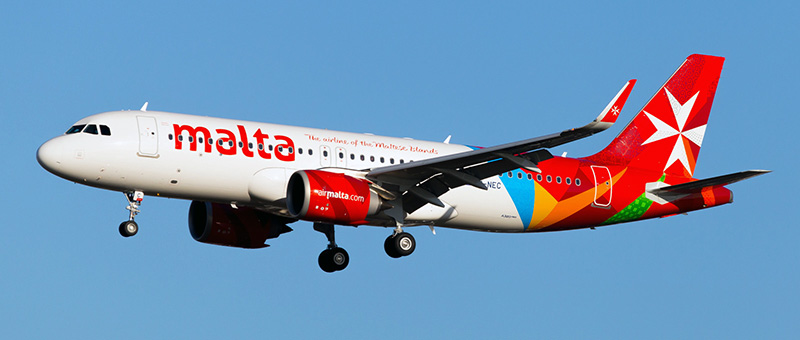 ---
---
Airbus A320neo Air Malta. Photos and description of the plane
The main difference of NEO family from previous generation are completely new engines.
New engines are also the main visual difference – models LEAP-1A and PW1100G are a little bigger than predecessors: old engines had diameter of the fan of 68 inch (about 173 centimeters), diameter of the new engines reaches 81 inch (more than 205 centimeters).
In 2010 at Air Show in Singapore Airbus declared the start of tender for selection of new engines for NEO family. The choice fell on two the most perfect for that moment new engines CFM LEAP-1A and P&W PW1100G. New power units consume by 16% less fuel, however, their efficiencies reduced by 1-2% because they are installed not on completely new airplane but on modernized but still old aircrafts. At the same time thanks to new engines Airbus managed to reduce expenses on maintenance of the power unit by 20% as compared to the old models.
---
---
Photo Airbus A320neo Air Malta. High quality fotos
no images were found
---
Usefull information about "Air Malta"
---