---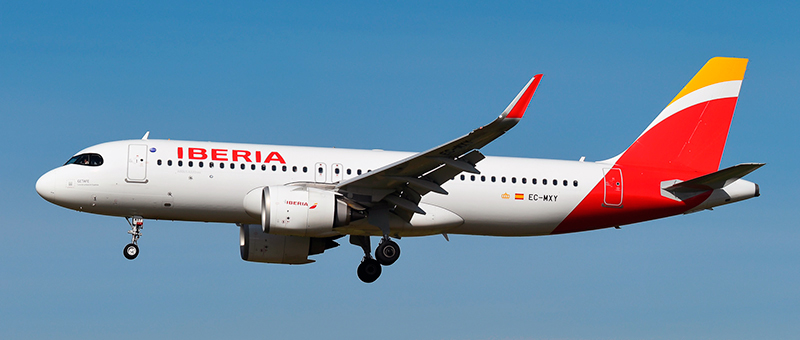 ---
---
Airbus A320neo Iberia. Photos and description of the plane
Modernization of airplanes continues permanently.
First, Airbus constructed 40 narrow-bodied airplanes per month. From October 2012 production tempo increased up to 42 narrow-bodied airplanes and to 2018 – up to 44. With growth of construction of A320neo airplane production of CEO version is being reduced and should be stopped in 2018.
Among perspective elaborations for A320neo (or, most likely for it's successor) Airbus engineers are testing possibility of installing electric engines in the main landing gear unit that would allow to increase fuel efficiency thanks to taxiing-out on electric traction. Also, Airbus specialists work on fuel elements that in the long view will be able to replace additional power unit of the airplane.
---
---
Photo Airbus A320neo Iberia. High quality fotos
---
Usefull information about "Iberia"
---