---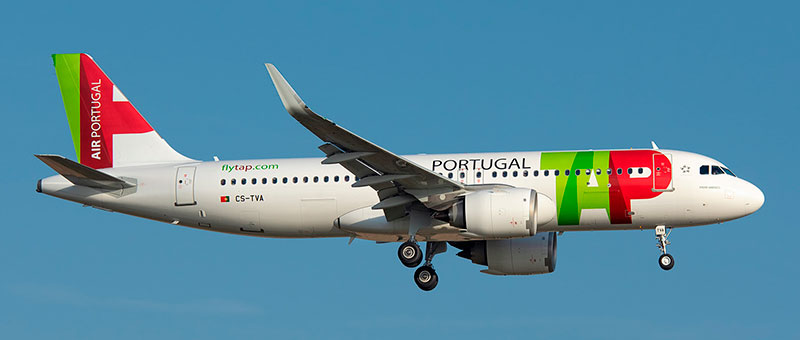 ---
---
Airbus A320neo TAP Portugal. Photos and description of the plane
Airbus A320neo is one of the newest airplanes of the present.
This airplane represents updated copy of previous version – airplane A320. Neo means new engine option.
A320neo is narrow-bodied airplane. It may accommodate more seats or the aisle width may be increased. Airbus has whole family of such airplanes that are of high demand among airline companies.
---
As compared to Airbus A320 the cabin of the new airplane was significantly improved. Airbus A320neo has improved filtration system that prevents appearance of unpleasant odors. The air in the cabin is renewed every 2 minutes. For lighting are used modern low energy diodes.
---
Photo Airbus A320neo TAP Portugal. High quality fotos
---
Usefull information about "TAP Portugal"
---