---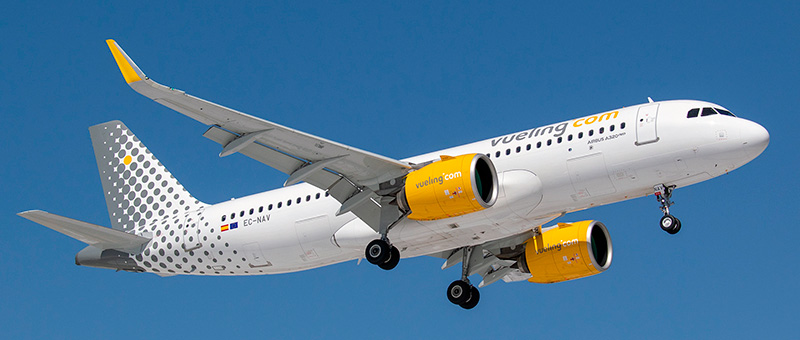 ---
---
Airbus A320neo Vueling. Photos and description of the plane
Airline Company Virgin America became first ordering customer of Airbus A320neo in December 2010.
Airbus A320neo is equipped with new modern engines that have reduced fuel consumption and reduced emissions of harmful substances into the atmosphere. The rate is by 50% less than allowed by International standards that is good news.
So, the main change of the narrow-bodied passenger jet airplanes of Airbus A320 family consists in installation of new engines: CFM International LEAP-1A or Pratt & Whitney PW1100G.
---
---
Photo Airbus A320neo Vueling. High quality fotos
no images were found
---
Usefull information about "Vueling"
---