---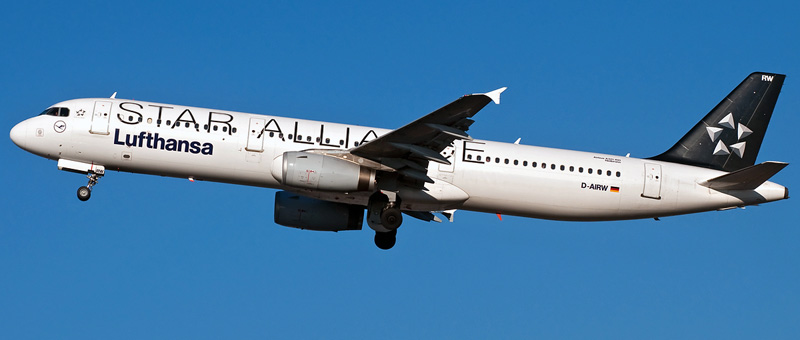 ---
---
Airbus A321-100 Lufthansa. Photos and description of the plane
"Lufthansa" operates 20 aircrafts Airbus A321-100. Airbus A321 is medium-haul passenger airplane developed by West European consortium Airbus.
About project of A321 aircraft that represented elongated by 7 meters A320 airplane consortium announced in April 1988 but in May 1989 consortium began to look for clients. Officially program of A321-100 airplane began in the end of November 1989. The place of final assembly of the aircraft was chosen plant of German Company DASA in Hamburg; before all airplanes of Airbus Industry have been assembled on aviation complex in Toulouse (France).
First experimental airplane A321-100 with engine V2500 has made first flight on March 11th 1993 but in May has made first flight with engine CFM56. The aircraft has received certificate with turbofan engine V2500 in the middle of December 1994 but in January 1995 Lufthansa has got first airplane.
---
More about age of the each airplane:
Airbus A321-100 +
---
Photo Airbus A321-100 Lufthansa. High quality fotos
---
Usefull information about "Lufthansa"
---