---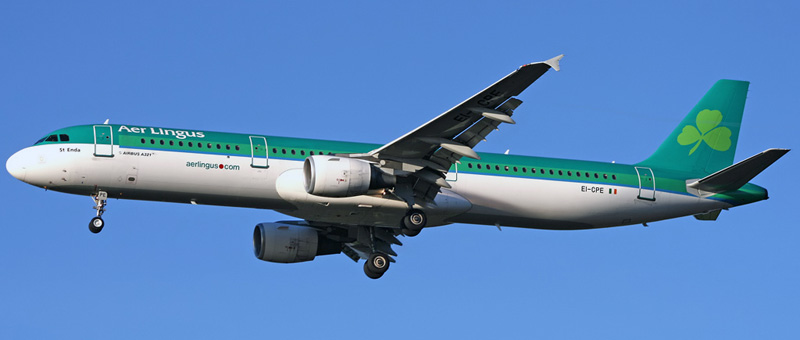 ---
---
Airbus A321-200 Aer Lingus. Photos and description of the plane
"Aer Lingus" operates 3 aircrafts Airbus A321-200. Airplane Airbus A321 represents elongated by seven meters modification of A320 aircraft.
The airplane as compared to all predecessors assembled in Toulouse, France was decided to be assembled in Hamburg, Germany.
This airplane is equipped with more powerful engines and enhanced brake units.
---
Two modification were offered: A300-100 and A300-200. Airbus A300-200 had increased gross weight and flying range. Also in the airplane's tail was installed additional fuel tank with 2900 liters capacity.
First flight airplane A300-100 has made on March 11th 1993, A300-200 – on December 1996.
More about age of the each airplane:
Airbus A321-200 +
---
Photo Airbus A321-200 Aer Lingus. High quality fotos
---
Usefull information about "Aer Lingus"
---