---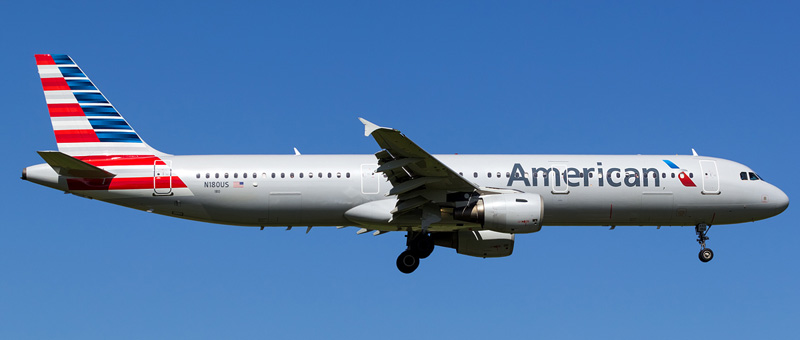 ---
---
Airbus A321-200 – American Airlines. Photos and description of the plane
"American Airlines" operates 219 aircrafts Airbus A321. This wide-medium-range aircraft belongs to the family of A320.
Airbus A321 is the biggest representative of airplanes of Airbus A320 family. As compared to other models A 321 has elongated body and respectively increased passenger capacity.
There are two passenger modifications of this airbus. First flight of Airbus A321-100 took place in 1994 and had less flying range as compared to other airplanes of the family. First flight of Airbus A321-200 took place in 1995 and it had additional tank and higher-power engines what increased flying range to A320 measures.
---
More about age of the each airplane:
Airbus A321-200 +
---
Photo Airbus A321 American Airlines. High quality fotos
---
Usefull information about "American Airlines"
---
---