---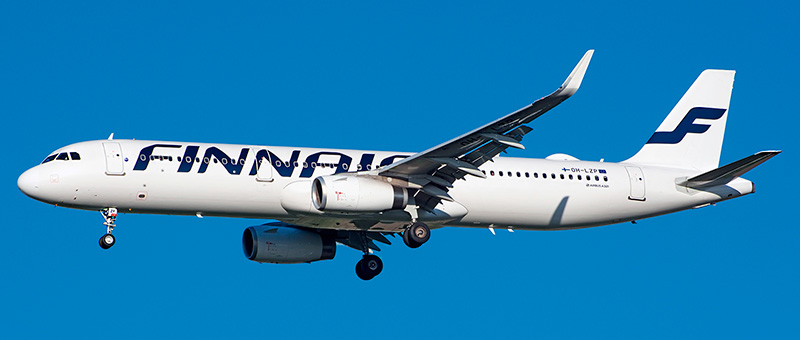 ---
---
Airbus A321-200 Finnair. Photos and description of the plane
Airbus A321 is the biggest airplane in A320 family. It was introduced into service at the beginning of 1994.
A321 represents elongated by 7 meters modification of A320 airplane. The airplane in contrast to previous models that were assembled in Toulouse, France was decided to be assembled in Hamburg, Germany.
On Airbus A32 were installed more powerful engines and enforced brake units.
---
The cabin design was elaborated in order to provide enhanced comfort and is very popular among passengers. Airbus A321 is the most fuel-efficient narrow-body aircraft in the class.
Typical configuration of Airbus A321 offers 170 passenger seats of two classes or up to 220 seats in one class for charter and low-cost flights. Flying range of this airplane is up to 5600 kilometers.
---
Photo Airbus A321-200 Finnair. High quality fotos
---
Usefull information about "Finnair"
---