---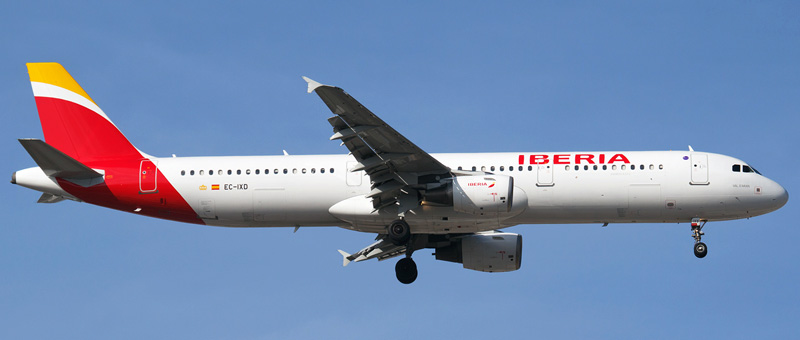 ---
---
Airbus A321-200 Iberia. Photos and description of the plane
"Iberia" operates 11 planes Airbus A321-200. Airbus A321 is the biggest representative of narrow-bodies airplanes of Airbus company.
Airbus narrow-bodied airplanes are grouped in so-called "A320 family" where also enter A318, A319, A320 and A321. Airplanes that have only one aisle in the middle between the seats are considered narrow-bodied.
The length of the airplane Airbus A321 is 44.51 meters and in case of full load flying range is 5950 kilometers.
---
From 2015 is planned introduction of new versions of engines for A320 family. Use of new engines together with wing tips will allow to reduce fuel consumption up to 15 per cent and increase flying range to additional 900 kilometers or useful load by 2 tons.
More about age of the each airplane:
Airbus A321-200 +
---
Photo Airbus A321-200 Iberia. High quality fotos
---
Useful information about "Iberia"
---