---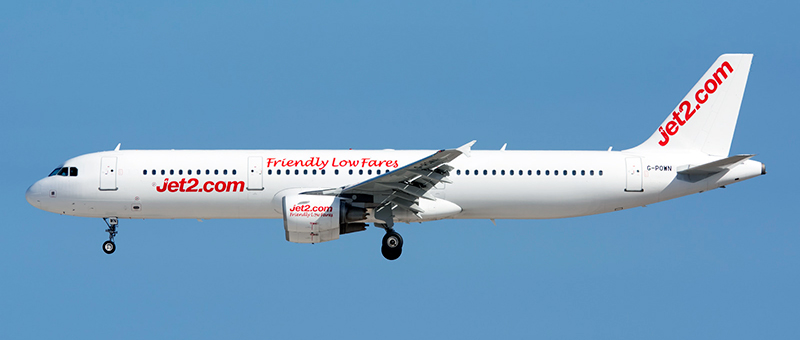 ---
---
Airbus A321-200 Jet2Com. Photos and description of the plane
Airbus A321-200 made first flight in 1995 and continues to be manufactured till today.
The model that got worldwide recognition is used by many highly reputed airline companies among which is Etihad that is the carrier of Natalie tours, Tez Tour and other tour operators.
Airbus A321 series became continuation of A320 line acquiring longer body and as result more passenger seats. For today are presented modifications: A321-100, A321-200 and A321neo.
---
A 321-200 has more powerful engine and additional fuel tank that as result influences flying range and has higher reliability.
The cabin of Airbus A321-200 is quite variable and may accept big number of configurations.
---
Photo Airbus A321-200 Jet2Com. High quality fotos
---
Usefull information about "Jet2Com"
---