---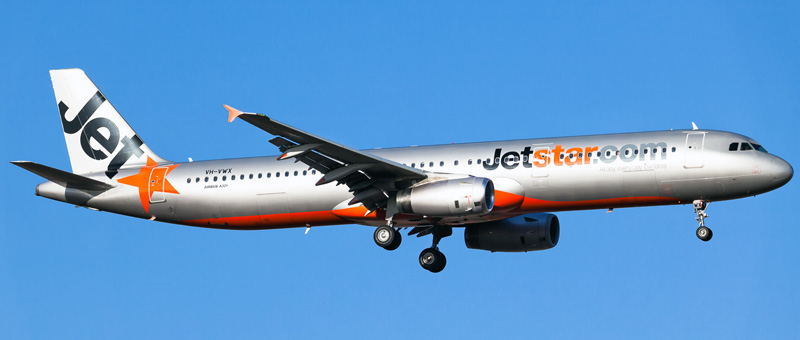 ---
---
Airbus A321-200 Jetstar. Photos and description of the plane
"Jetstar" operates 8 aircrafts Airbus A321-200. Airbus A321 is narrow-bodied airplane intended for medium-haul airlines. A321 represents elongated by 7 meters (44.51 meters) modification of A320 airplane.
As compared to other representatives of A320 family the assemble process of which takes place in Toulouse (France), A321 was decided to be assembled in Hamburg (Germany). On the airplane more powerful engines and enhanced brake units have been installed.
Two versions of the airplane have been constructed: A321-100 and A321-200.
---
In April 1995 German airline company "Aero Lloyd" has ordered first airplanes that got designation A321-200. From the initial model (A321-100) it differed with location in the tail cargo compartment of additional fuel tank with 2900 liters capacity.
First flight Airbus airplane A321-200 has made in December 1996. Construction of the airplane continues and for October 2012 745 units of Airbus A321-200 have been delivered to ordering customers.
More about age of the each airplane:
Airbus A321-200 +
---
Photo Airbus A321-200 Jetstar. High quality fotos
---
Useful information about "Jetstar"
---