---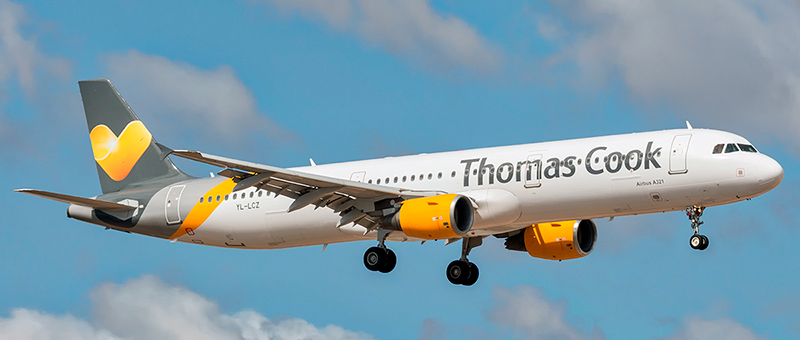 ---
---
Airbus A321-200 Thomas Cook. Photos and description of the plane
Airbus A321-200 is medium-haul passenger airplane elaborated by West-European consortium Airbus.
Initial modification A321-100 wasn't able to compete in full with American airplane Boeing 757-200 that is why in 1994 German company DASA, member of Airbus Industry corporation initiated creation of modification with increased take-off weight and flying range.
New version was offered to airline companies that serve long-haul flights in European region and also direct flights that connect East and West coasts of USA.
---
In April 1995 German airline company Aero Lloyd ordered first airplanes that got designation A321-200. It differed from the initial model with location in the tail cargo compartment additional fuel tank with 2900 liters capacity.
First flight Airbus A321-200 made in December 1996.
---
Photo Airbus A321-200 Thomas Cook. High quality fotos
---
Usefull information about "Thomas Cook"
---