---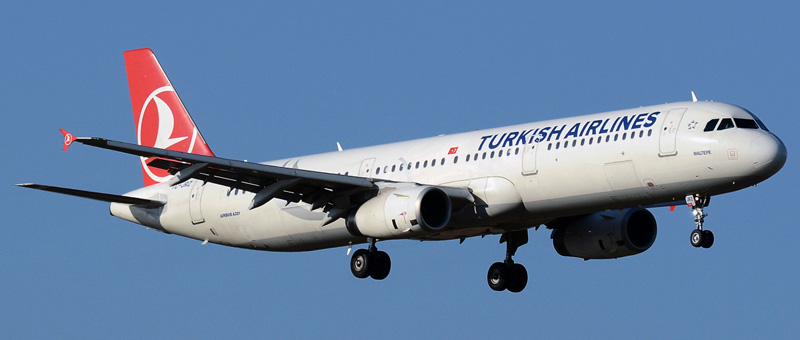 ---
---
Airbus A321-200 Turkish Airlines. Photos and description of the plane
"Turkish Airlines" operates 68 aircrafts Airbus A321-200. Airplane Airbus A321 represents elongated by 7 meters modification of A320 airplane.
Airbus A321 was decided to be assembled in Hamburg, Germany and not in Toulouse, France as previous versions.
The airplane was equipped with more powerful engines and enforced brake units.
---
Airbus A321 provides the lowest cost of flight for 1 kilometer distance per one passenger among narrow-bodied airplanes. In other words thanks to low fuel consumption rate and big passenger capacity the flight on 1 kilometer of Airbus A321 is cheaper for one passenger than on other narrow-bodied airplanes.
Airbus A321 is equipped with new winglets that on Airbus are named Sharklets. This winglets improve aerodynamic characteristics of the wing, reducing fuel consumption and increasing flying range.
More about age of the each airplane:
Airbus A321-200 +
---
Photo Airbus A321-200 Turkish Airlines. High quality fotos
---
Useful information about "Turkish Airlines"
---