---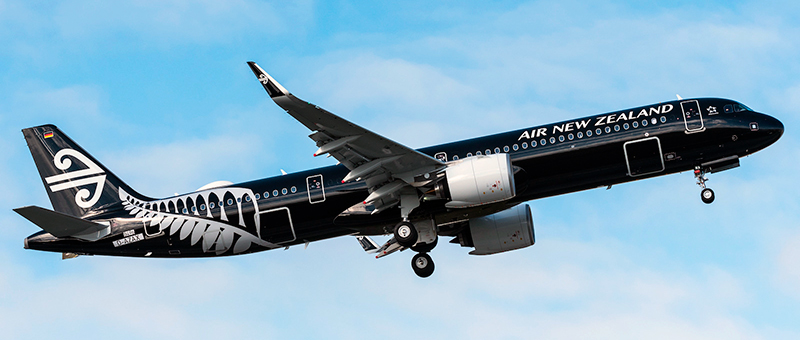 ---
---
Airbus A321neo Air New Zealand. Photos and description of the plane
Airbus A321neo (A321-251N) is the biggest representative of the new airplane family Airbus A320neo engineered by European group of companies Airbus.
This airplane is updated version of passenger airplane Airbus A321 with the engines of new generation and bigger wing tips – sharklets.
Airbus A321neo allows reducing fuel consumption by 15% from the moment of introduction into service and by 20% to 2020. Also Airbus A321neo is the most noise-free airplane in its class. Thus the area of the sound trace in Airbus A321neo during take-off is by 50% less than in Airbus A320ceo. It will allow to reduce noise pollution significantly that is especially urgent for people whose houses are located near the airports.
---
---
Photo Airbus A321neo Air New Zealand. High quality fotos
---
Usefull information about "Air New Zealand"
---