---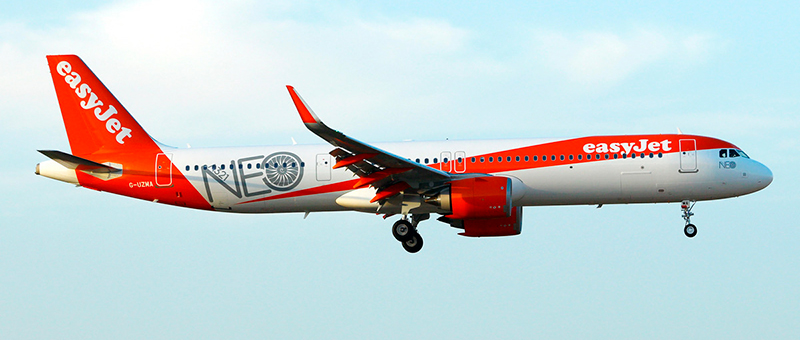 ---
---
Airbus A321neo EasyJet. Photos and description of the plane
Despite the fact that airplane Airbus A321 appeared almost twenty years ago it was permanently updated according to the call of the times.
The program of updating the Airbus A321 got the name New Engine Option – Airbus A321neo. The main update was installation of new engines. Customers may choose among two engines CFM International LEAP-X and Pratt & Whitney PW1000G. New engines are by 16% fuel efficient.
New engines allow increasing flying range about by 950 kilometers and weight-lift by about 2 tones. Airbus A321neo also got modified wing with sharklets winglets.
---
Airbus A321neo equipped with engines CFM LEAP-1A took off from Hamburg airplane on 31st January 2018.
---
Photo Airbus A321neo EasyJet. High quality fotos
---
Usefull information about "EasyJet"
---