---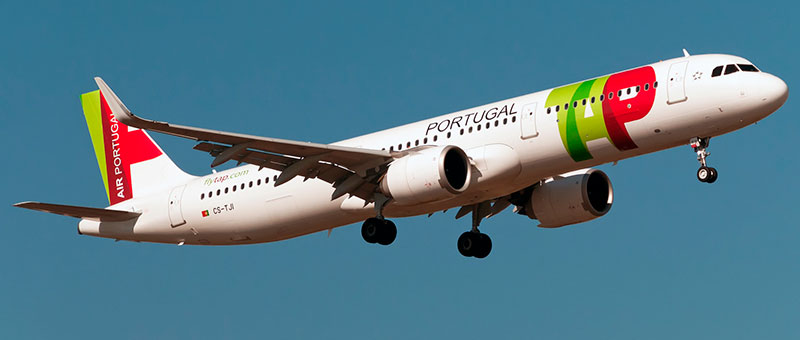 ---
---
Airbus A321neo TAP Portugal. Photos and description of the plane
Airbus A321neo is passenger medium-haul airplane.
Airbus A321neo (A321-251N) is the biggest representative of new generation of airplanes Airbus A320neo constructed by Airbus consortium. The airplane represents deep modernization of the popular passenger airplane Airbus A321 with the engines of new generation and bigger wing tips (sharklets).
For A321neo Airbus chose CFM LEAP-1A engines. Airplanes of neo family also may be equipped with the engines Pratt & Whitney PW1100G.
---
Airbus A321neo with the engines Pratt & Whitney was certified in December 2016, version with the engines CFM LEAP – in March 2017.
In April 2017 Airbus delivered first airplane A321neo the most capacious representative of re-engined family of narrow-bodied airplanes. The first Customer became airline company Virgin America.
---
Photo Airbus A321neo TAP Portugal. High quality fotos
---
Usefull information about "TAP Portugal"
---