---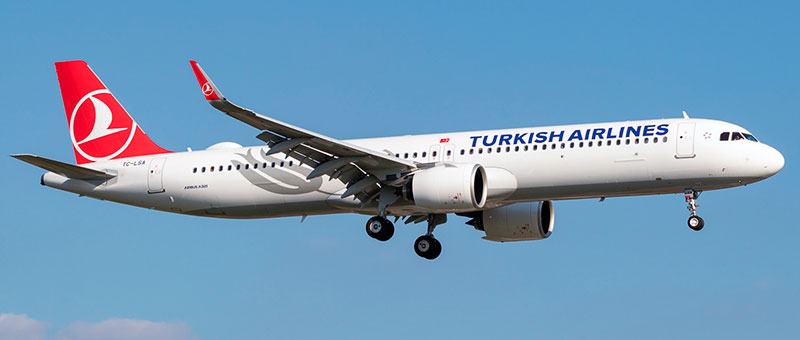 ---
---
Airbus A321neo Turkish Airlines. Photos and description of the plane
Airbus A321neo is the biggest airplane of the new family Airbus A320neo constructed by European consortium Airbus.
Airbus A321neo is equipped with engines of new generation and bigger wing tips – sharklets.
Airplanes A321neo allows to reduce fuel consumption by 15% on one passenger from the moment of introduction to operation and up to 20% to 2020. Among other advantages of Airbus A321neo should be marked the fact that this airplane is the most noiseless airplane of this class.
---
Airbus A321neo may carry 185 passengers in two class version and 236 – in one class version. Flying range of the airplane is 6850 kilometers against 5950 kilometers in case of Airbus A320neo.
---
Photo Airbus A321neo Turkish Airlines. High quality fotos
---
Usefull information about "Turkish Airlines"
---