---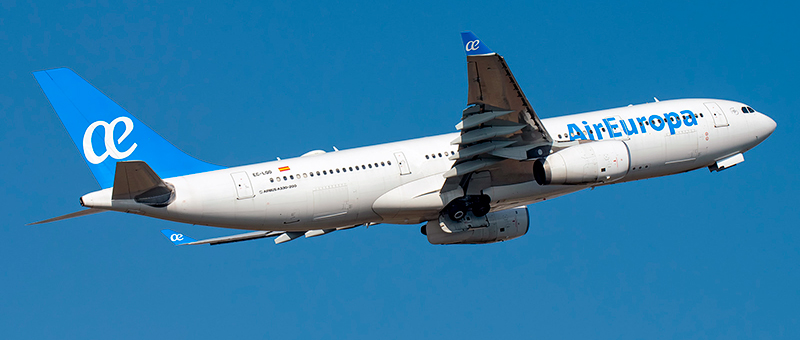 ---
---
Airbus A330-200 Air Europa. Photos and description of the plane
Airbus A330-200 is especially popular among cargo carriers and thanks to its passenger capacity and flying range among low-cost companies that work on long routes.
Maximum flying range of Airbus A330-200 is 13400 kilometers.
For big distances airplane can be equipped with seats for crew rest. Compartment for crew rest with one or two beds is located near the cockpit that provides easy and quick access to the deck.
---
Mobile seats for having rest may be installed also on the lower deck in the tail part of the airplane where person can get by stairs from passenger cabin. In such a way manufacturer took care that seats for crew rest wouldn't differ by cabin and passenger seats. Seats for having rest are very vital because flight on long distances last long.
---
Photo A330-200 Air Europa. High quality fotos
---
Usefull information about "Air Europa"
---