---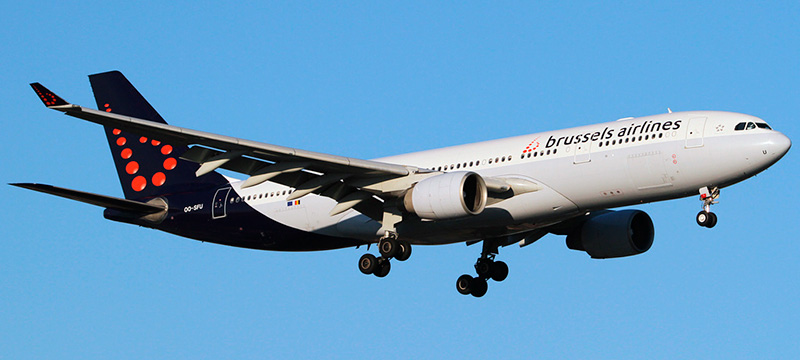 ---
---
Airbus A330-200 Brussels Airlines. Photos and description of the plane
"Brussels Airlines" operates 4 aircrafts Airbus A330-200. On the airplane Airbus 330-200 two engines are installed: General Electric CF6-80E1A2, Pratt & Whitney PW-4164 or PW-4168, Rolls Royce Trent 768 or Trent 772.
The crew of Airbus A 330-200 consists of 2 persons. This airplane may accommodate 256 passengers in three class cabin version and 293 passengers in two class cabin version. Maximum number of passengers is 405.
Airbus A 330-200 is used by such airline companies as Air China, Air France/KLM, Austrian Airlines, China Eastern, China Southern, Emirates, Etihad, Korean Air, Malaysia Airlines, Northwest Airlines, Qantas, Swiss International Air Lines, TAP Air Portugal, Yemenia and other.
---
More about age of the each airplane:
Airbus A330-200 +
---
Photo Airbus A330-200 Brussels Airlines. High quality fotos
---
Usefull information about "Brussels Airlines"
---