---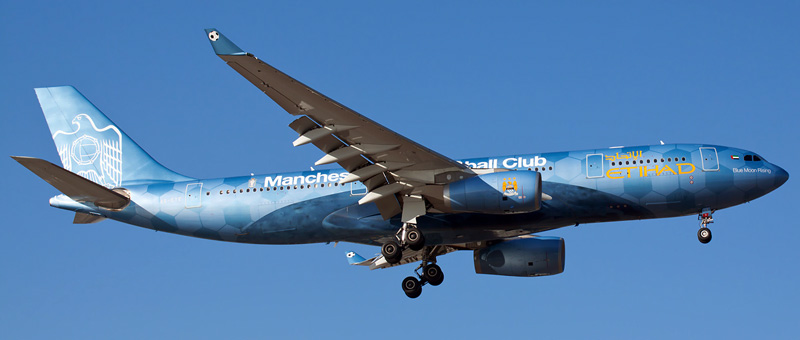 ---
---
Airbus A330-200 Etihad Airways. Photos and description of the plane
"Etihad Airways" operates 13 planes Airbus A330-200. Airbus 330-200 is passenger long-haul airplane.
Program of Airbus A330-200 creation has officially started in November 1995. Flying tests of experimental airplane began in 1997. First flight took place on August 13th 1997.
Model A330-200 was constructed to replace Airbus A300-600R and to create real competition for Boeing 767-300ER. The airplane was constructed on the base of earlier launched A330-300.
---
In this modification Airbus A330-200 is 10 sections or 4.5 meters shorter. As the airplane is intended for 12 000 kilometers distance airlines the fuel load was increased by 41900 liters. As result maximal take-off weight of the airplane has increased from 217 to 230 tones.
More about age of the each airplane:
Airbus A330-200 +
---
Photo Airbus A330-200 Etihad Airways. High quality fotos
---
Usefull information about "Etihad Airways"
---