---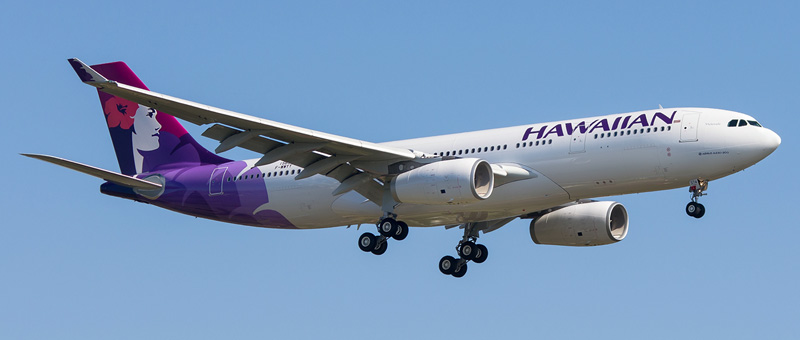 ---
---
Airbus A330-200 Hawaiian Airlines. Photos and description of the plane
"Hawaiian Airlines" operates 24 aircrafts Airbus A330-200. Airbus A330-200 has to aisles between the seats.
Here are the main characteristics of this model:
A330-200 is the shortest representative of A320 family. Its' length is 58.82 meters. For comparison the length of Airbus A321 (the biggest representative of A320 family) is 44.51 meters. This model is equipped with quite big body and big wings the spread of which is more than 60 meters that is twice more than of Airbus A321.
---
The passenger cabin of Airbus A330-200 is very capacious.
More about age of the each airplane:
Airbus A330-200 +
---
Photo Airbus A330-200 Hawaiian Airlines. High quality fotos
---
Usefull information about "Hawaiian Airlines"
---