---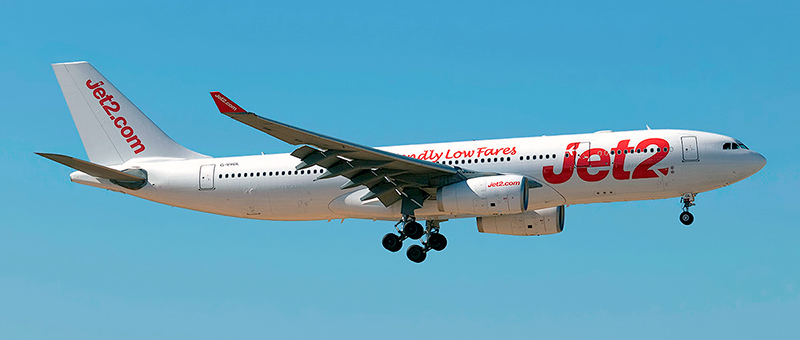 ---
---
Airbus A330-200 Jet2Com. Photos and description of the plane
Airbus A320-200 was created in 1998.
This model has shortened body and increased flying range. The airplane is able to carry 253 passengers on 13400 kilometers distance.
The body length is 58,82 meters. High flying range was reached by installation of additional tank (from A340) and increase of fuel weight up to 139 tones.
---
In 2008 with the appearance of Boeing 787 airplane, Airbus upgraded models 200 by increasing the weight by 5 tones and flying range by 560 kilometers more. Airplanes began to be delivered to Korean Air Company in 2009.
In 2012 one more upgrade was made. The weight was increased by 2 tones more and reached 240 tones. Flying range also was increased by 270 kilometers. Thanks to novelties in aerodynamics engineers managed to reduce fuel consumption by 2%.
---
Photo Airbus A330-200 Jet2Com. High quality fotos
---
Usefull information about "Jet2Com"
---