---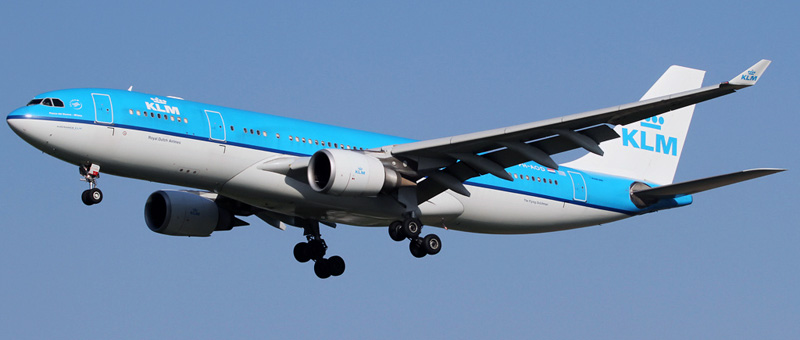 ---
---
Airbus A330-200 KLM. Photos and description of the plane
"KLM" operates 8 aircrafts Airbus A330-200. The cabin of Airbus A330-200 has two aisles between the seats.
Here are the main characteristics of this model:
Airbus A330-200 is the shortest representative of the family. It is 58.82 meters long. Just to compare the length of A321 (the biggest representative of A320 family) is just 44.51 meters. This model has quite strong fuselage and wings the span of which is 60 meters bigger which is twice more than of Airbus A321.
---
A330-200 has very capacious passenger cabin. In two-class version the cabin of Airbus A330-200 may accommodate up to 246 seats. One more advantage of this aircraft is big cargo compartment located under passenger cabin. A330-200 is very pliable and is used for flights of almost all distances from short to long-haul.
More about age of the each airplane:
Airbus A330-200 +
---
Photo Airbus A330-200 KLM. High quality fotos
---
Useful information about "KLM"
---