---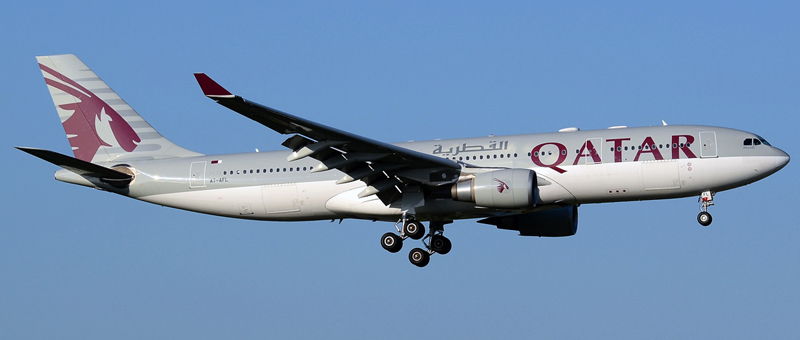 ---
---
Airbus A330-200 Qatar Airways. Photos and description of the plane
"Qatar Airways" operates 7 aircrafts Airbus A330-200. Modification of Airbus A330-200 was developed and constructed on the base of airplane A330-300.
Wing, equipment and configuration of the flight deck of these airplanes are the same. Under the wings on the pylons of A330-200 are installed two turbojet engines Rolls Royce Trent-700 or PW-4000 of American manufacturer "Pratt & Whitney". Also on Airbus A330-200 are used engines General Electric CF6-80E1.
Each of the engines installed has power of 316 kilo Newton. The fin of the A330-200 has been also increased as compared to big A330-300 and installed new fuel tanks that allowed to increase flying range as compared to the major version of the airplane. Maximal take-off weight of the airplane reaches up to 275 tones.
---
More about age of the each airplane:
Airbus A330-200 +
---
Photo Airbus A330-200 Qatar Airways. High quality fotos
---
Usefull information about "Qatar Airways"
---