---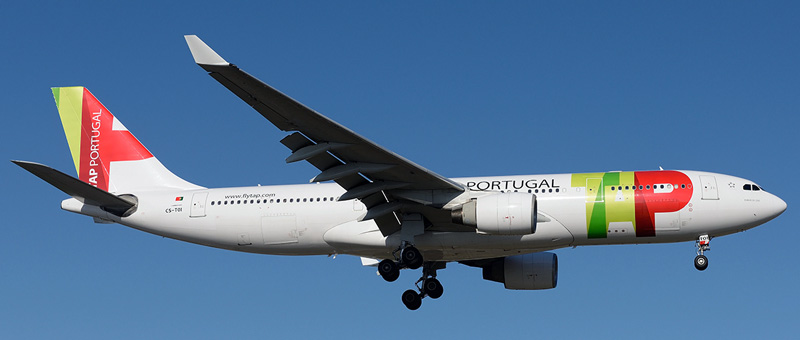 ---
---
Airbus A330-200 TAP Portugal. Photos and description of the plane
"TAP Portugal" operates 12 planes Airbus A330-200. There are several versions of Airbus A330-200:
updated version of A330-200 model – it is cargo version constructed for the first time in 2001;
constructed only in 2009 Airbus A330-200F version;
model with increased take-off weight Airbus A330-200HGW deliveries of which began in 2010;
military airplanes A330-200 MRTT/FSTA.
The cargo version wasn't in demand for 8 years after first construction. Cargo capacity of such airplane was from 65 to 70 tons of cargo during flights for 5950-7400 kilometers distance.
---
This airplane has universal cargo loading system on the upper deck that any other airplane had.
Also Airbus suggested to re-equip passenger airplanes Airbus A330-200 into cargo versions.
More about age of the each airplane:
Airbus A330-200 +
---
Photo Airbus A330-200 TAP Portugal. High quality fotos
---
Useful information about "TAP Portugal"
---